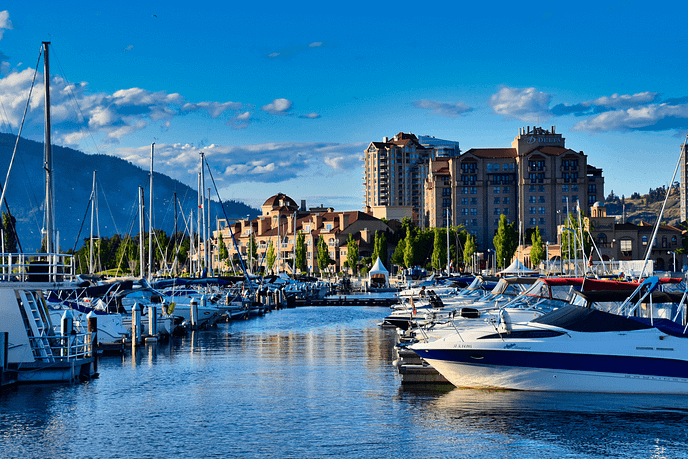 Content in this article:
If you're planning a trip to Kelowna, British Columbia, you may want to consider staying in an Airbnb. With a wide range of options available, from cozy downtown apartments to spacious West Kelowna villas with gorgeous lake views, there's something for every type of visitor to this vibrant city. Check out this guide to the best Airbnb options in Kelowna and find the perfect place to stay for your next adventure.
Why choose an Airbnb in Kelowna?
Choosing an Air b and b offers a unique and personalized experience for travellers. Unlike traditional hotels, Kelowna Airbnb rentals are mostly owned by locals who can share insider tips and recommendations on how to best enjoy your stay. Additionally, Airbnb rentals here offer more space and amenities than a standard hotel room, making it a great option for families or groups traveling together.
Factors to consider when choosing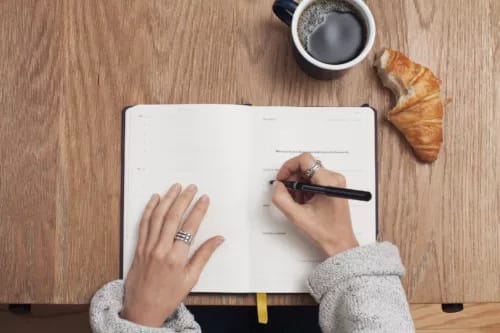 When choosing an Air b and b in Kelowna, we recommend to pay attention to the following things:
Location and proximity to your interests
First, consider the location and proximity to the activities and attractions you want to experience (see our list of the activities below). Generally speaking, you should consider staying in downtown in you want to be closer to shopping and restaurants; near lake Okanagan if you are here for boating, fishing, or beach activities; West Kelowna or South Kelowna near Mission hills for wineries (see our wineries guide); East Kelowna for golf courses; Central Okanagan for peaceful stay and amazing nature.
Size of the living space and amenities
Next, think about the size and amenities of the rental, such as the number of bedrooms, bathrooms, and kitchen facilities. Depend on the size of your group, you might look for either one bedroom properties, which are mostly downtown condos, and perfect for a one or two persons, or two and more bedroom condos and houses. Majority of properties in Kelowna are quite specious, although you may find some guest suites for lower budget.
Reviews from the Airbnb's previous guests
It's also important to read reviews from previous guests to get an idea of the cleanliness, communication with the host, and overall experience. Despite most airbnb hosts doing their best to accurately describe their property, sometimes reviews can give you guest perspective of what this property offers.
Final price with fees and taxes
Finally, consider the price and any additional fees, such as cleaning or service fees, to ensure the rental fits within your budget. Initiate nightly rate that users see in the property list does not include cleaning and other fees. So if you are on a budget, make sure you go a step further and check the final price before a specific option grows on you.
Top Air b and b in Downtown Kelowna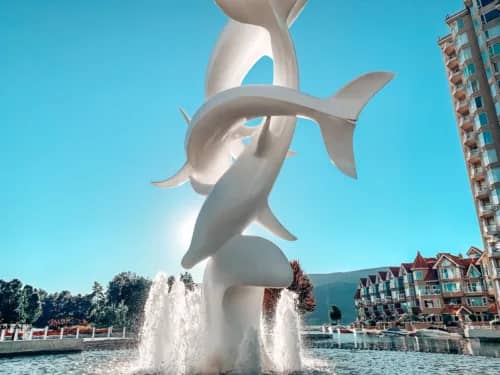 Downtown Kelowna is great location for people who like to be in the close proximity to variety of businesses, including shops, restaurants, cafes, and galleries. It convenient location also features popular tourist attractions such as City Park, the Kelowna Art Gallery, and the Kelowna Community Theatre. There are things to do in all seasons here, with events and festivals taking place throughout the year, including the Downtown Kelowna Block Party and the Kelowna Farmers' and Crafters' Market.
See our best picks to stay in the Downtown Kelowna:
View all properties in Downtown Kelowna
Best vacation rentals near Kelowna City Park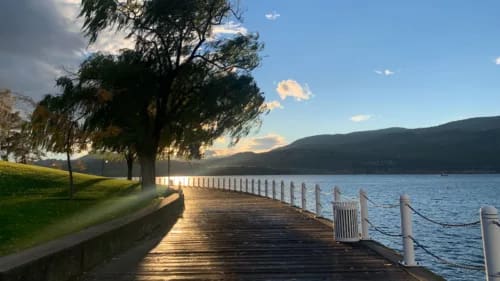 Kelowna City Park is a public park situated on the shore of Okanagan Lake and covers an area of 50 acres. The park features a sandy beach, a waterpark, a playground, picnic areas, sports fields, and a skate park. It is a popular destination for locals and tourists alike, and hosts many events throughout the year, including concerts, festivals, and sporting events. The park is open year-round and admission is free.
These are the best rated options stay around Kelowna City Park:
View all properties near the City Park
Top-rated vacation rentals in West Kelowna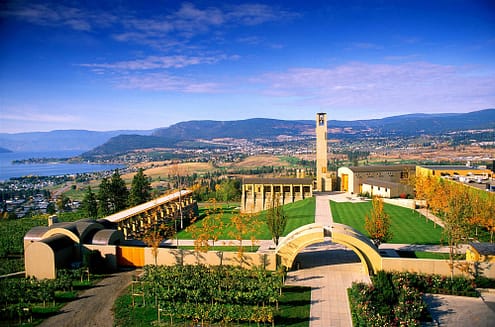 West Kelowna is located on the western shore of Okanagan Lake and known for its wineries, beaches, and hiking trails. If you come to Kelowna to explore the best Kelowna wineries or indulge the beautiful nature of the region, it is best to find a place to stay closer to these activities.
See our top selection to stay in West Kelowna:
View all properties in West Kelowna
Tips for booking and staying at an Air b and b
Before booking, it's important to do your research and read reviews from previous guests.
Look for properties with high ratings and positive feedback from guests.
Pay attention to policies, some of air b and b may not be pet friendly or not suitable for large group of people.
When staying at an Air b and b, be respectful of the host's property and follow any house rules they have in place.
Communication is key, so make sure to keep in touch with your host throughout your stay.
And don't forget to leave a review after your trip to help future travellers make informed decisions.
Things to do in Kelowna
One of the best things about staying in an Airbnb is the opportunity to explore the city's many attractions and activities.
From hiking and biking the numerous trails in the area to exploring the local wineries and vineyards in the wine country, there's something for everyone.
Many Airbnb hosts in Kelowna also provide recommendations for nearby restaurants, shops, and other points of interest.
So, whether you're looking for a relaxing getaway or an action-packed adventure, Kelowna has it all.
There is the list of top 10 destinations while you are in Kelowna
Myra Canyon Trestles: A historic railway track that is now a scenic biking and hiking trail.
Okanagan Lake: One of the largest lakes in the region, offering swimming, boating, and water sports.
Kelowna Farmers' Market: A vibrant local market offering fresh produce, artisanal goods, and live music.
Mission Hill Family Estate Winery: One of the region's most renowned wineries, offering tastings and tours of their vineyards.
Knox Mountain Park: A popular hiking spot with stunning views of Downtown Kelowna and surrounding area.
Kelowna Art Gallery: A local museum featuring exhibitions of contemporary and historical art.
Rotary Marsh Park: A tranquil nature reserve with walking trails and opportunities for bird-watching.
Big White Ski Resort: A world-class ski resort with runs for all levels of skiers and snowboarders.
Kelowna City Park: A popular beachfront park with a playground, waterpark, and volleyball courts.
Kasugai Japanese Garden: A peaceful garden oasis featuring traditional Japanese landscaping and architecture.
You might also like other guides
Exploring the Best Kelowna Wineries
Frequently Asked Questions about Kelowna Airbnb rentals
What is the best time to stay in a vacation rental in Kelowna?
While the high season for Kelowna picks around July-August, when the hot temperature allows for many water activities near the lake, in winter months there are still plenty of unique opportunity to enjoy your adventure in Kelowna. Consider the cost of airbnb which is usually higher in summer months. If you are travelling on a budget you may find more reasonable price in April-May or September-October.
Is Airbnb in Kelowna cheaper than hotels or apartments?
Airbnb vacation rentals tend to be a bit cheaper because they do not carry overhead like hotels and apartments. Its best for longtime travellers and digital nomads because you'll be saving more by staying in Airbnb places long-term; a good travel advice would be to negotiate with the hosts for optimum long-term rental unit pricing.
What is the average price for vacation rentals in Kelowna?
The average airbnb cost per night varies depending on the season and the property. In low season, November through March, you will find apartments for as low as $150 a night for short stays. In mid season September, October, April, May the nightly rates go up to an average of $250. The pick season in summer usually sees airbnb prices of an average of $300-400 a night, with exclusive villas charge for as much as $1,500 a night.
How many vacation rentals can I find in Kelowna?
There are over 1,155 active properties available to rent short-term in Kelowna, including condo, houses, cottages, and villas.