Lakefront Vacation Homes: Your Perfect Getaway in Kelowna!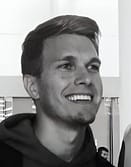 I'm Jack, the host of Okanagan vacation homes, and I'm excited to share with you my love for this beautiful region. Having moved here from Toronto in 2021, I fell in love with Kelowna and the Okanagan valley. I couldn't resist the breathtaking views of the lake, the vineyards, and the endless outdoor activities that this region offers.
At our properties, you'll be able to experience all of this in comfort and style. Our multi-unit chalet is located right on the shores of Lake Okanagan and offers stunning views of the water and surrounding mountains. Whether you're here to relax or to explore, our chalet provides the perfect setting.
We've made sure to provide you with first-class amenities to ensure that your stay is as comfortable and enjoyable as possible. From luxurious bedding to a fully equipped kitchen, we've thought of everything to make your stay as seamless as possible.
And, as our guest, you'll have access to all of the incredible amenities offered by Lake Okanagan Resort. From a championship golf course to tennis courts, swimming pools, hot tubs, and restaurants, there's something for everyone.
So, come stay with us and experience the best of Kelowna and the Okanagan region. We can't wait to host you!
Our Vacation Homes
Directions & Contacts